OUR MISSION
We create a community where anyone, no matter your ability, feels safe and inspired to heal and strengthen your body and mind. Our studios are positive, welcoming and challenge you to live your best life.
Breathe Foundation Scholarship for BIPOC (Black Indigenous People of Color)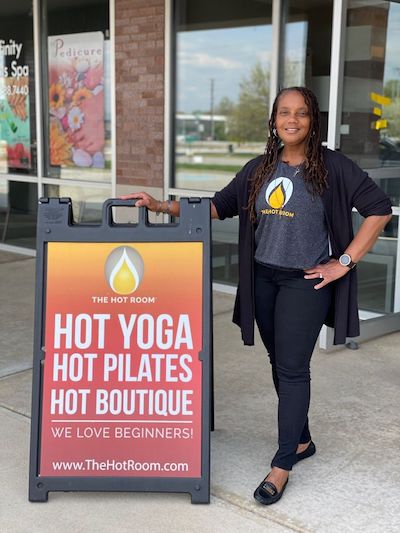 As The Hot Room community grows, the owners Hye Jin and Ashish Kalgaonkar have included teacher training in their vision of making this yoga accessible to all.
The Hot Room Leadership Institute provides opportunities for dedicated practitioners to be trained to teach the modalities offered at The Hot Room, gain a deeper understanding of their personal yoga practice and cultivate the skills to be a powerful leader in their community.
As first-generation immigrants, Hye Jin and Ashish recognize the lack of inclusivity and accessibility for people of color in the yoga community. In order to continue to foster a diverse environment and with the acknowledgment that representation matters, they are very proud to announce The Hot Room Leadership Institute Scholarship for POC (People of Color).
This scholarship opportunity is open to any self-identified BIPOC who would like to deepen their yoga practice and gain the skills necessary to lead inspiring and powerful classes in their community.
Some of the Areas We Serve:
Downtown Indianapolis
Fletcher Place
Old Southside
Lockerbie Square
Meridian Kessler