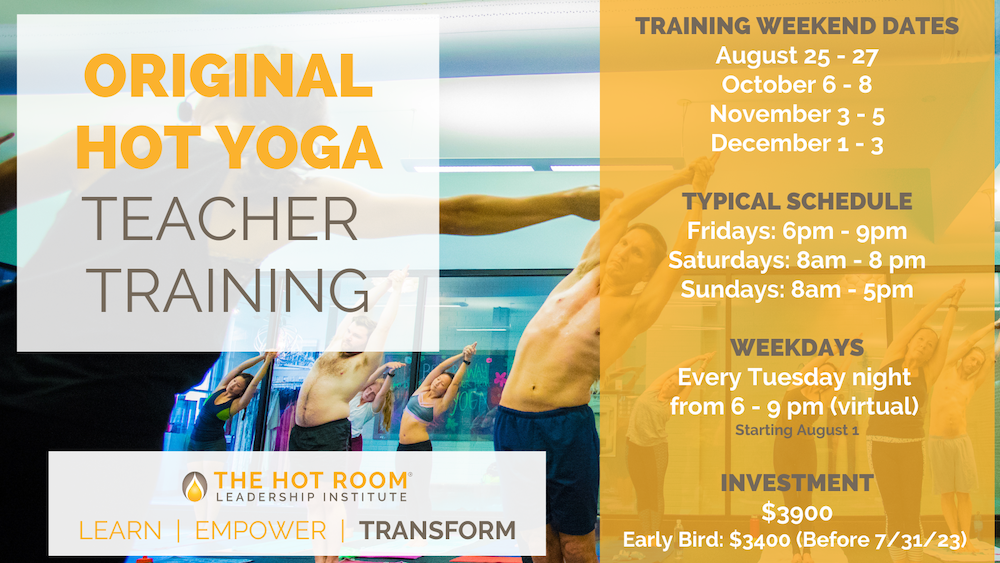 Original Hot Yoga

Teacher Training

We've conveniently scheduled our yoga teacher training on weekends and evenings to fit into our students' busy lives.

Investment: $3900/Early Bird Rate – $3400 (Deadline July 31st) Buy Now


WEEKENDS
Weekend No. 1: August 25 - 27
Weekend No. 2: October 6 - 8
Weekend No. 3: November 3 - 5
Weekend No 4: December 1 - 3
WEEKEND HOURS:
Fridays: 6pm-9pm
Saturdays: 8am – 8:00 pm
Sundays: 8am – 5pm
WEEKDAYS
Every Tuesday evening from 6-9p ET Beginning August 1, 2023.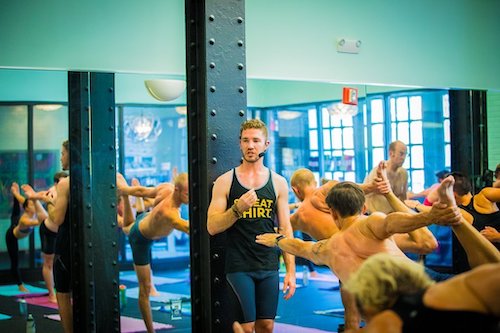 Teacher Training Application
THE HOT ROOM LEADERSHIP INSTITUTE SCHOLARSHIP FOR PEOPLE OF COLOR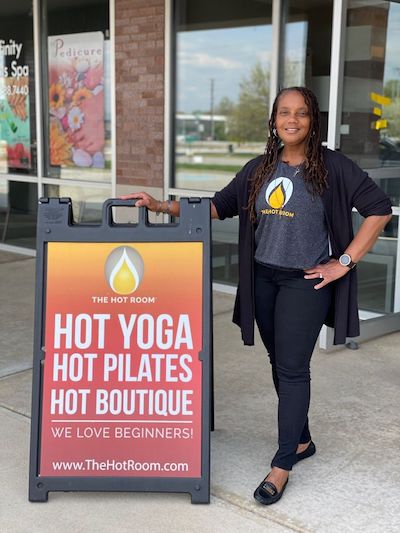 As The Hot Room community grows, the owners Hye Jin and Ashish Kalgaonkar have included teacher training in their vision of making this yoga accessible to all.
The Hot Room Leadership Institute provides opportunities for dedicated practitioners to be trained to teach the modalities offered at The Hot Room, gain a deeper understanding of their personal yoga practice and cultivate the skills to be a powerful leader in their community.
As first-generation immigrants, Hye Jin and Ashish recognize the lack of inclusivity and accessibility for people of color in the yoga community. In order to continue to foster a diverse environment and with the acknowledgment that representation matters, they are very proud to announce The Hot Room Leadership Institute Scholarship for POC (People of Color).
This full-tuition scholarship opportunity is open to any self-identified POC who would like to deepen their yoga practice and gain the skills necessary to lead inspiring and powerful classes in their community.
Below you can read the essay Taffanee Keys, our 2020 Spring Original Hot Yoga recipient, wrote on why she applied for the scholarship.